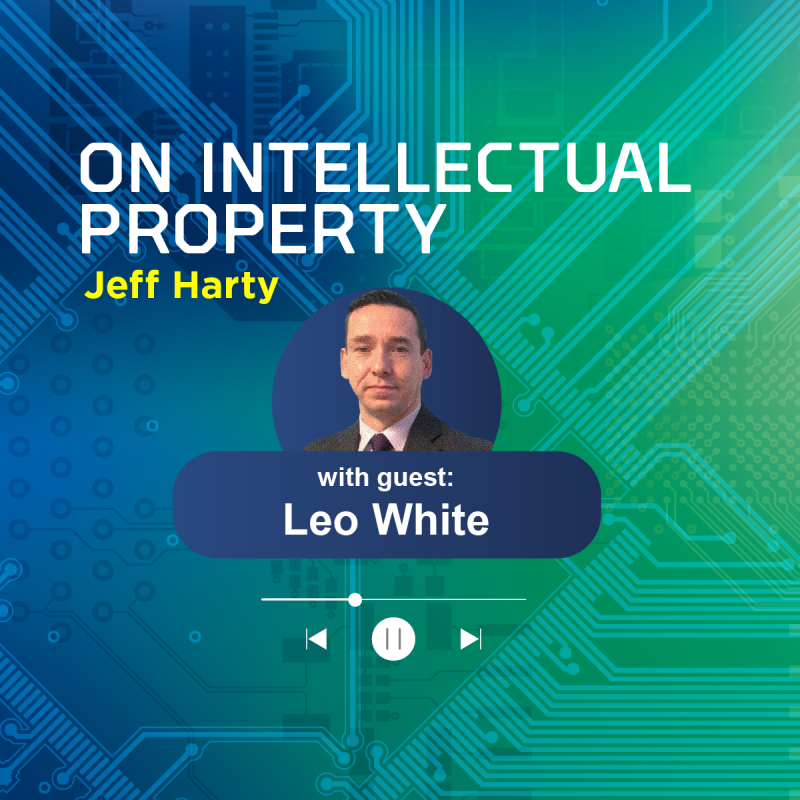 IP Strategies to Protect Your Organization's Brands and Innovations with Leo White
When we talk about intellectual property, rarely is it a one-size-fits-all approach. Often, overlapping forms of intellectual property protect particular innovations, new products, etc. There is no substitute for being careful and deliberate. It requires thinking through a strategy that keeps your eyes on the prize in terms of how a particular form of IP or strategy might benefit the business. That strategy must also be consistent with the goals of your client. To talk about this and much more, we have Leo White, who serves as chief IP & associate general counsel, assistant corporate secretary for The Duracell Company.
In this episode, Jeff Harty and Leo White discuss:
Approaching IP from a strategic perspective with the business' goals and plans in mind.

The bundle of IP tools for protecting your invention, product, and other property

.

The power of a brand for the company and consumers.

Handling gray market and counterfeit goods.
Key Takeaways:
Make certain you are receiving the right advice for the situation at hand.

Look strategically at the situation to know which of the many IP tools is best and most appropriate for the endeavor.

A brand at the center of your business makes its way into almost everything you do.

Combating and counteracting counterfeiting activity can be difficult depending on where in the world it happens; however, counterfeit products hurt not only the company but also consumers.
"Patent maintenance fees cost a lot of money. You need to know what's going on from a count perspective to make sure those are the right decisions to address your portfolio, whether it's the maintenance of your current portfolio or what you're doing in the future." —Leo White
About Leo White:
Leo White serves as chief IP & associate general counsel, assistant corporate secretary for The Duracell Company. He oversees intellectual property and litigation matters and is also responsible for various corporate, advertising, and transactional matters.
Previously, Leo worked within the legal department of Procter & Gamble as a patent attorney. He has also held various roles within the research and development organizations of Procter & Gamble, as well as Gillette.
Leo earned B.S. and M.S. degrees in chemical engineering from Worcester Polytechnic Institute and a J.D. from Quinnipiac University.
Connect with Leo White:
Email: white.lj@duracell.com
LinkedIn: https://www.linkedin.com/in/leojwhite/
Connect with Jeff Harty:
Website: https://nyemaster.com/attorney-directory/jeffrey-d-harty/
Email: jharty@nyemaster.com
LinkedIn: https://www.linkedin.com/in/jeff-harty-5a9a1643/