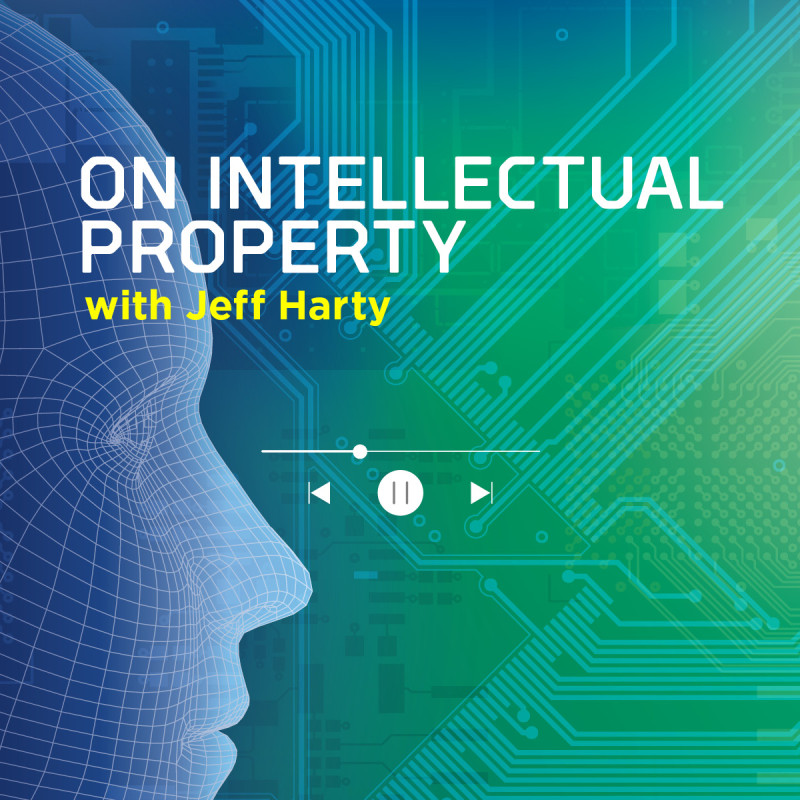 On Intellectual Property
We live in very innovative times where intellectual property rights - patents, trademarks, copyrights, and trade secrets - are a key component to the future success of almost any career or business.
Join Jeff Harty biweekly as he interviews patent and trademark professors, in house IP counsel, business leaders, IP trial attorneys and even members of the judiciary who will provide unique perspectives on what it takes to develop a successful strategy in dealing with intellectual property. Whether you are interested in intellectual property protection, enforcing IP rights or defending IP disputes, this is the podcast for you.