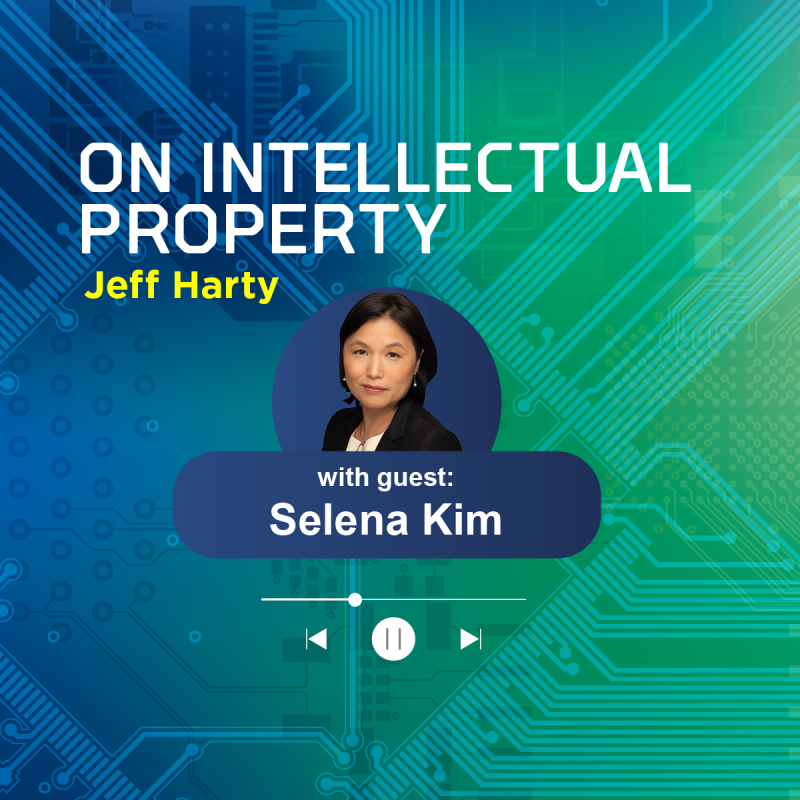 A Diverse Trailblazer's Patent Strategies for Canada with Selena Kim
North America as a whole is a leader in the innovation system. In large part, that's due to the relationship between the United States and Canada. That raises these questions: How do we go about protecting intellectual property rights in Canada? What are effective strategies? We answer these questions and talk in-depth about diversity in the legal industry with today's guest Selena Kim.
In this episode, Jeff Harty and Selena Kim discuss:
Making great relationships with lawyers around the world.

Handling multiple areas of law (and having them work together).

The power of women in the innovation economy.

Differences in U.S. and Canadian patent law.
Key Takeaways:
Being a litigator offers insight into the small comments in a patent that you may not otherwise recognize can get you in trouble later.

If you are already filing in the United States, filing in Canada is not going to add much to the cost. With the North American market being as it is, filing in Canada as well may be the right choice for your patent.

When you are going through litigation in both the United States and Canada, the cases can assist one another. Depending on the case, it may be beneficial to start with one before the other.

While diversity in law firms in Canada has progressed, it is a slow progression. Firms can do more to bring their firms to resemble the diversity balance of their local population.
"You really need to think about your own personality and what will make you fulfilled in your career and your life and what kind of environment you are working in. And shape your practice that way to try to be as happy as you can now, rather than striving toward something that's vague and ill-defined." —Selena Kim
About Selena Kim:
Selena Kim is a partner in Gowling WLG's Toronto office, practicing in intellectual property litigation, patent prosecution, transactional intellectual property work, and strategic intellectual property portfolio management. In 2020, Canadian Lawyer named her one of the Top 25 Most Influential Lawyers in Canada.
Selena has been certified by the Law Society of Upper Canada as a specialist in intellectual property (patent, trademark, and copyright) and is the first woman to achieve this designation for patents in the Law Society's history. Selena's litigation experience includes work before all levels of court in Canada, involving patents for complex mechanical, electronic, and chemical inventions. She also conducts patent and design agency work before the Canadian Intellectual Property Office.
Selena has a technical background, with a graduate degree in molecular biology and having conducted laboratory research in genetics, gene expression, and pharmacology. She is a registered patent agent before both the CIPO and the U.S. Patent and Trademark Office.
Selena is an active member of professional associations, including the National Asian Pacific American Bar Association and the American Bar Association. She is a contributing member of committees reviewing patent legislation and legal developments. She also serves as chair of Autism in Mind, a local nonprofit organization.
Connect with Selena Kim:
Website: https://gowlingwlg.com/
Newsletter: https://www.linkedin.com/newsletters/6886469987788177408/
LinkedIn: https://www.linkedin.com/in/selena-kim-5934b14/
Connect with Jeff Harty:
Website: https://nyemaster.com/attorney-directory/jeffrey-d-harty/
Email: jharty@nyemaster.com
LinkedIn: https://www.linkedin.com/in/jeff-harty-5a9a1643/